What is Retrofitting?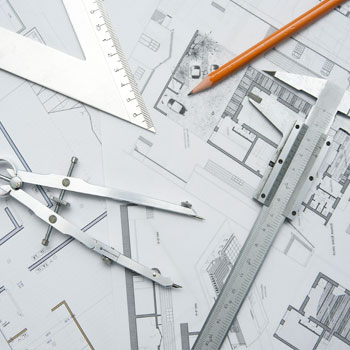 Retrofitting is a popular construction practice that happens across the globe and can be seen when a preexisting building or system undergoes upgrades or modifications with the intent to increase energy efficiency. In fact, retrofitting buildings has been a climbing trend in recent years. Rather than knocking down old structures, companies are taking the time to find ways to preserve the past while also adding a new pathway to the future.
The Benefits of Retrofitting Buildings
Retrofitting buildings can sometimes be a costly project to take on but sometimes the rewards are greater than the risks. Some of these rewards may include better air quality, savings on heating/cooling costs, cleaner water, more energy efficient lighting, and the addition of solar, wind, or hydro power. These can be achieved through common building retrofits which include: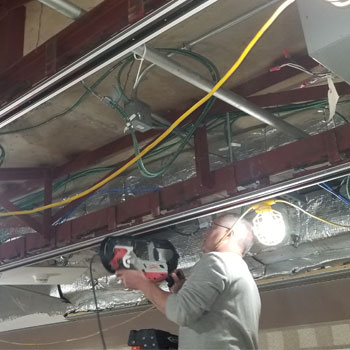 HVAC Upgrades
Insulation Upgrades
Water Conservation Upgrades
Lighting Upgrades
Renewable Energy Systems Installation
Retrofitting within the Medical Support Industry
Our team of engineers and installers were recently tasked with retrofitting a medical room for a hospital in Derby, Connecticut. Pieces of new Radiographic and Fluoroscopy equipment were being installed, however the current ceiling grid system was not up to code and would need to be retrofitted to support them. In order to do so, Strut Systems Installation took 4 hours to remove preexisting structural steel from the ceiling. They then replaced the old rails, beams and decking with various Unistrut Channels, Clamps, Bolts and other Hardware to create a 10 Rail Unistrut Medical Support System. By retrofitting the previous ceiling grid, our team was able to provide the customer with a stronger, safer and sturdier support system that they could confidently hang their medical equipment from.
Why Replace Welding With Unistrut?
Although welding structural steel, beams and decking can have its benefits when used for the right applications, this medical support project highlighted the downfall to going that route. The previously welded structural steel was outdated, no longer served its original purpose, didn't fit the new designs and could not be easily altered to accommodate the changes that needed to take place. The steel was also welded directly to Unistrut Channel, which is something that is never recommended and something Strut Systems Installation would never do. When too much stress and weight from medical equipment supports is added to a grid that is composed of welded Unistrut ceiling rails, the channel can begin to buckle, warp and become uneven. This opens the door for more problems down the line.
Installing a fully customizable and modular ceiling grid built entirely of Unistrut though is a much more cost effective, energy efficient and labor saving choice. The ease of installation allows our team to perfectly design a ceiling grid that meets all your project requirements. Easily and securely hang equipment and lighting exactly where it needs to go and even if plans do change, the modulairty of the systems allows for simple retrofits to be made on site to correct these issues instead of a complete tear out and start over.
Who We Are & What We Do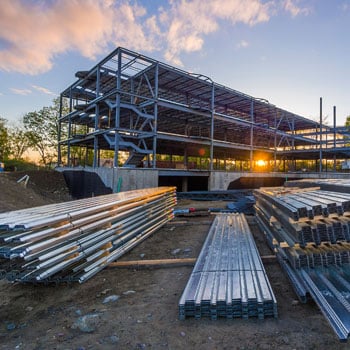 Strut Systems Installation (SSI) is owned and operated by the Eberl family. It was created to focus on customers with the need for high quality, installed Unistrut Medical Supports and Ceiling Grids. SSI combines the experience, engineering and support customers expect from the Eberl name into an independently owned construction company. Our goal is to provide a high standard of service and quality craftsmanship. Our team of project managers and estimators have over fifty years of combined experience in construction and safety. They are ready to take your project from concept to completion, quickly and cost effectively.