Ceiling Grid Holds Hospital Equipment Safely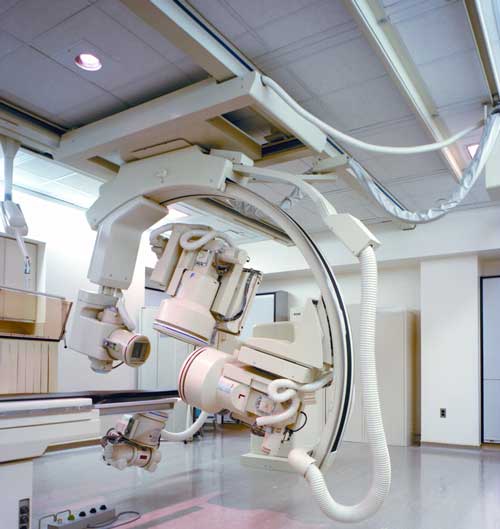 The Unistrut ceiling grid system is perfect for overhead suspension of valuable medical equipment, but it can present a challenge for even the most skilled engineers, designers and installation technicians.
In many cases, brand new, state of the art equipment is being retrofitted into existing hospitals. These healthcare facilities may be decades, or even a century old.
Medical equipment technology is advancing at such a rapid pace that new machinery is constantly being purchased and installed in buildings that were built before these machines were even conceptualized. As the field of medical equipment advances, so must the field of medical equipment supports.
Grid Ceilings, in the rooms where these new pieces of equipment will be installed, already contain many things that can make designing a support structure very challenging – but not impossible!
HVAC ducts,
Piping,
Electrical Cables and Conduit,
Fire Suppression Systems, and more
Take-off, Design and Installation Services
Our project coordinators work directly with you to design the perfect medical equipment supports for your needs. We provide stamped engineered drawings (upon request), shop drawings, proper materials and skilled installation services.
We've been designing and installing medical equipment supports for decades. We visit your job site and provide you with a strong, economical solution that you can rely on to support even your most expensive piece of medical machinery.
Each medical support is custom designed for the specific piece of equipment being supported. We account for everything from manufacturer type, space constraints, mobility needs and equipment usage, to adjustability requirements.
Unistrut – the Gold Standard of the Medical Equipment Support Industry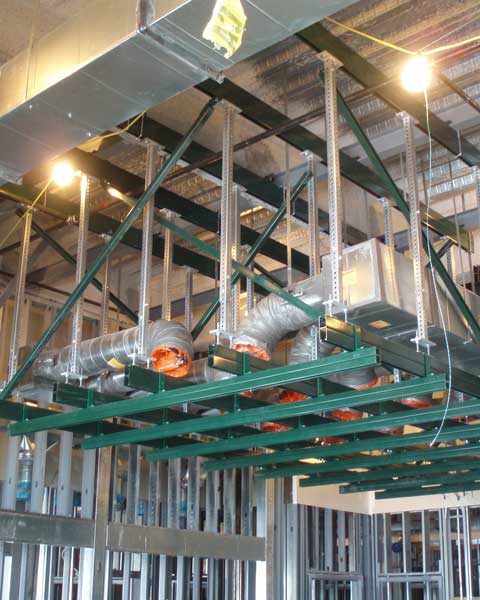 Our Ceiling Grid System is installed using the Unistrut Metal Framing system. This versatile, component based system allows our installers to create a unique structural support, which makes use of easily adjustable, modular components, and requires no welding. As the world's longest running Unistrut distributor, we are confident in our ability to provide the best solution for your particular medical support application.
Strut Systems Installation specializes in working with construction teams to provide medical facilities with the proper amount of support required to hold expensive equipment, such as:
X-Rays
CT Machines
CRT Monitors
Lasers
Gas Columns
Injector Systems
Surgical Lights
Patient Lifts
Medical Cabinets
Speak with one of our highly qualified estimators about your project today!