Installation of Grid Ceiling in a Major Western New York Hospital
Installation Stage 1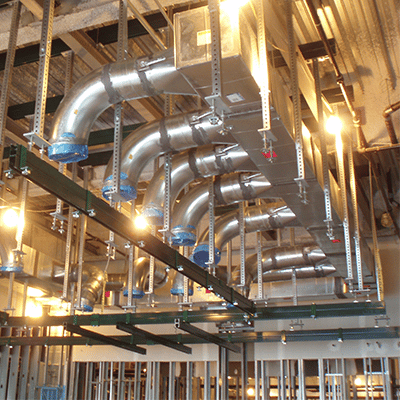 A prominent hospital in Western New York contacted us with a challenging healthcare construction project involving how to install ceiling grid . The project included designing, engineering and installing a suspended ceiling grid that would be implemented in fifteen operating rooms throughout the hospital.
The hung ceiling would need to fit within the confines of the room while also being able to support the necessary surgical lighting, x-ray equipment and other procedural room supports that were going into the room.
Our team was able to coordinate with the general contractor and work along with other trades, so each company could perform their scheduled work as planned. We completed the original scope of work without any delay – until we were informed by the general contractor of a change order.
Installation Stage 2 (Change Order)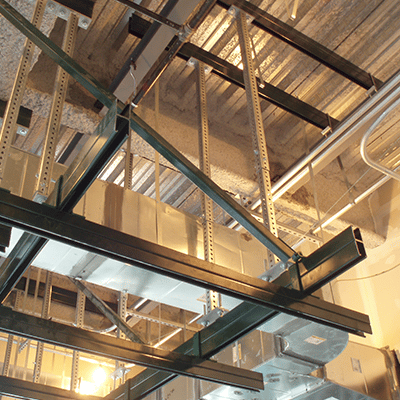 The owners of the building requested a change order because they wanted to consolidate their services, move into the building sooner, and save a significant amount of money. This meant our design team had to go back to the drawing board and modify the ceiling grid to accommodate these changes.
In late December, near the holidays, our team once again coordinated with the general contractor to perform the change order in the time frame the building owners required. A new suspended ceiling system was designed, engineered, and installed by our team of medical support experts and we met the deadline with plenty of time to spare!
We were not the ONLY reason why the project went smoothly, and the owners were able to move into the new facility earlier than scheduled, but our team did play a major role in completing the ceiling grid project on time and under budget.