What it Takes to Engineer Grid for Unistrut Ceiling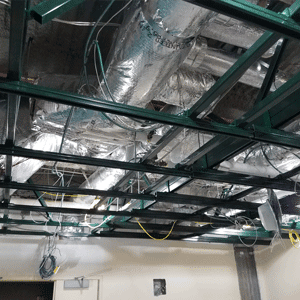 When it comes to cieling grid, we know that no two systems are exactly the same. With that in mind, there are a variety of things that our team of project managers and design experts look for when they begin engineering each and every single one of our custom drop ceiling grids. Below are the top ten critical pieces of information we need to know in order to get started on a design for your floating ceiling.
Top 10 Pieces of Key Info for Cieling Grid Design
Basic Area/Attachments Dimensions – our design team starts by measuring out the entire area the customer needs us to install a suspended ceiling for, as well as the dimensions from the finished ceiling grid to the attachment point on the structure.
Type of Grid – we need to know whether the drop ceiling grid will be a one level/one way, one level/two way, or two level/two way grid system.
Weight the grid is required to support – determining how much weight is going to be supported by this suspended ceiling system helps us determine the material that will be used as well as how the floating grid will ultimately be attached to the structure itself.
Obstructions in the area of work – finding out whether the ceiling grid will need to be built around pre-existing building supports, walls, doorways, duct work, etc. is important.
Will other trades be attaching to the grid framework – we need to know if there has to be any specific connection points installed within the custom ceiling in order for other trades (plumbing, electrical, etc.) to be able to perform their jobs.
What material will the grid be attached to on the actual structure – our designers need to know if we're working with steel work, concrete decking or another type of material. This also helps us determine how the ceiling grid will be hung/attached to/from the structure (Unistrut fittings, threaded rod, or attached directly to the structure).
Are there any seismic requirements – if the ceiling grid is being installed in areas prone to seismic activity, we need to take this information into consideration to add extra support.
The span between the rails – this measurement helps us determine the size of the channel we can use to construct the custom ceiling grid.
Finish of the material used – once we select the material and figure out how we are going to install it, we need to match the application and conditions to a finish. Finishes include Unistrut green paint, powder coated, pre-galvanized, hot dip galvanized, and stainless steel.
Will closure strips be required to finish bottom rails – closure strips allow us to seal off open channels to prevent debris from clogging open spaces.
Custom Cieling Grid Done for You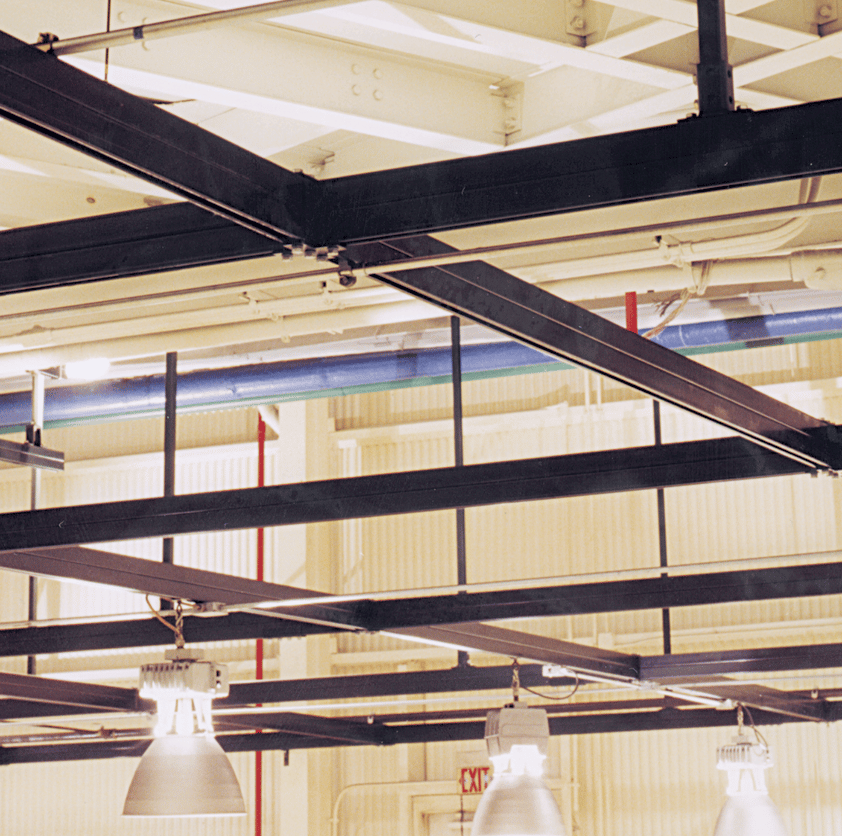 Once we have all the dimensions and requirements figured out, our project managers and designers work with you to build a custom cieling grid support system that fits perfectly into your project specifications and your budget.
We take your project from concept to completion by offering you the perfect solution for converting unused vertical space into a flexible grid-work of support that eliminates the need for welding and drilling.
Are you ready to have your custom drop ceiling grid designed and installed for you?