Preassembled Trapeze Pipe Hanger Supports
We offer fully-assembled trapeze pipe hanger supports, prefabricated from Unistrut Metal Framing, as well as heavier duty trapeze support manufactured from square tubing or Sikla structural framing.
Prefabricated trapeze hangers provide perfect support for MEP applications while saving contractors time and money. We handle the cutting and assembly at our facility and ship it directly to your job site, ready for installation.
Trapeze Support Applications
Duct Trapeze Hangers
Pipe Trapeze Hangers
Fire Sprinkler Trapeze Hanger
request a quote today!
Save Time & Money - Let Us Do the Work for You
request a quote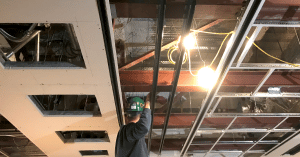 Cieling Grid Designed & Installed
Jul 26 2022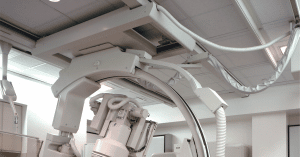 Ceiling Grid System Supports State of the Art Medical Equipment
Jul 27 2022
Unistrut Ceiling Custom Engineered and Installed
Jul 25 2022