Using Unistrut to Construct a Custom Support for Water Filtration Tanks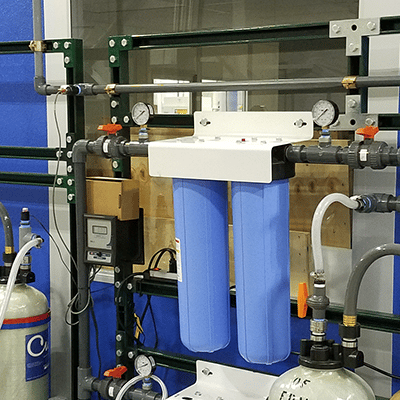 Unistrut channel, fittings, hardware, and metal safety grating make the perfect components to construct custom frames for a variety of applications, including water filtration system installation.
With little to no field or production assembly, customers find that the time and cost savings of using preassembled Unistrut kits adds up quickly. Turnkey Solutions are expertly designed, assembled and installed, while keeping the customer's needs in mind every single step of the way.
Water Filtration System Installation
Our team of project managers, designers and estimators were recently tasked with creating and installing a custom, free standing, stable, framework to safely support their water filtration system in an upright, vertical position. With pencils sharpened, Strut Systems Installation (SSI) went to work designing a custom solution, using Unistrut Metal framing, that would perfectly meet the customer's requirements.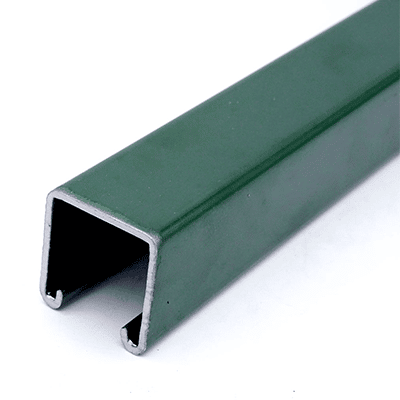 The frame was built out of Unistrut P1000 channel, with horizontal members that were capable of being adjusted up and down, to accommodate future expansion of their ever evolving filtration system. A combination of Unistrut brackets and hardware were used to make sure the framing system was solid and secure.
To increase the overall safety and stability, the entire support system was anchored to the concrete floor using Unistrut P2072A post bases.
Who We Are and What We Do
Strut Systems Installation is focused on helping customers who need high quality, engineered and installed ceiling grids, medical supports, walkways, equipment platforms and fall protection.
We utilize only the best materials to get the job done so you can rest easy knowing your workers and equipment are safe and secure. Our team of project managers, engineers and estimators have over 50 years of combined experience and are ready to help with your next project. Click the button below to learn more about our company and don't hesitate to reach out!