The Importance of Industrial Catwalk Design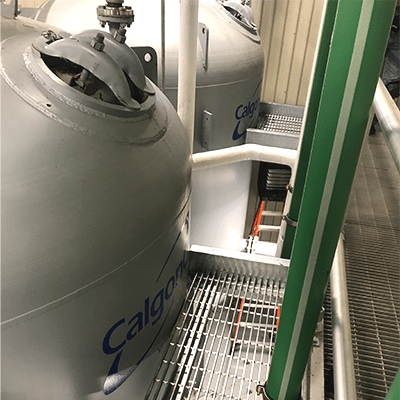 Industrial Catwalk Design is the first step in building a service catwalk that promotes workplace safety. Industrial Catwalks, aka service catwalks, are modular structures that help maintenance workers safely and easily access equipment. Whether that equipment is a large HVAC unit on a rooftop or machinery inside a warehouse or factory, the catwalk is designed to help workers perform their tasks while minimizing accidents and injuries.
Industrial catwalk design typically includes hand rails/guard rails, to keep workers contained, and an anti-slip grating flooring to prevent accidents. These platforms can be used for a wide variety of applications, from catwalks that completely encircle an entire piece of equipment to small access platforms that are only needed to allow a worker to safely travel a few feet. All service catwalks are designed with safety as their prime concern.
Service Catwalk Case Study
The Problem
Our team of designers and engineers were recently contacted by a water contamination treatment facility in Ohio that had three large treatment tanks used for ground water remediation. The top of the tanks had access ports that needed to be opened for periodic cleaning.
The problem the customer was facing was the that the ports were 2 feet from the platform railing. When maintenance and cleaning needed to be performed, the worker had to climb over the railing and sit on top of the tank to complete his tasks. The customer recognized the need to improve worker safety by enlisting our aid with a new industrial catwalk design.
The Solution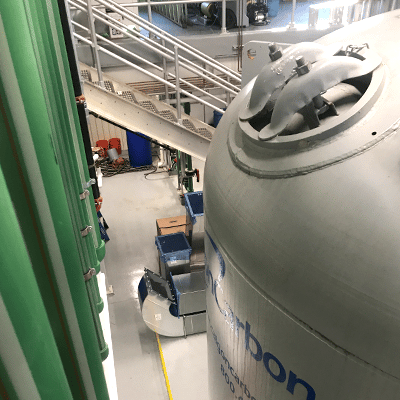 SSI designed built and installed a custom industrial catwalk that cantilevered off from the main platform and went right to the top of the tank opening.
The platform featured custom made hot-dip galvanized structural steel cantilevers and custom railings which were field fabricated to match the existing railings in the plant.
Instead of having to climb over the railing to perform maintenance on the tanks, workers could now simply walk right to the port, open it up and perform the cleaning. The install crew was able to complete the project on time and on budget.
Always Keep Safety in Mind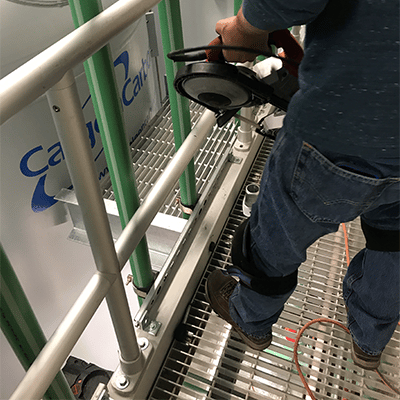 Strut Systems Installation prides itself on safety and stands behind the support systems we design and install. Based on our customer's specifications and expectations, we will design your custom supports while also ensuring OSHA compliance. We provide you with a support solution that maximizes worker safety and decreases the likelihood on accidents or injuries.
Whether your next project is a ceiling grid system, service catwalk, medical support, or something else, SSI is ready to help you with your next project. just click the button below to get the ball rolling.